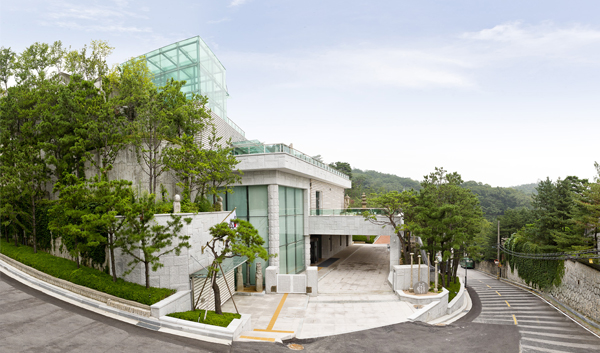 On the opening of the Korean Stone Art Museum"
For many centuries, stone sculptures in Korea have portrayed the Korean people's values and their desire that transcend both time and space. In an earnest attempt to discover and bring to light the cultural values and aesthetic beauty of these stone sculptures, the Korean Stone Art Foundation established the Korean Stone Art Museum in Seongbuk-dong, a beautiful district surrounded by Bugaksan Mountain and the historic Seoul City Wall.
As the saying goes, "Every block of stone has a statue inside it, and it is up to the sculptor to discover it." It was about 40 years ago when I was first introduced to the amazing world of stone art. I became fascinated with the power and simple nature of Korean stone sculptures, so I started collecting these innumerable treasures scattered all over the world.
Although these stone sculptures have yet to be regarded as representative cultural assets of Korea, the fact that they embrace the joys and sorrows of the Korean people cannot go unnoticed. Therefore, it is one of the Korean Stone Art Museum's missions to unveil and shed light on the cultural significance of these stone sculptures and to rediscover another aspect of the beautiful aesthetic sensibility of Korea.
The Korean Stone Art Museum, consisting of six exhibition halls including an outdoor exhibition garden, is a place where tradition and modernism come together in harmony. It strives to transcend the constricted traditional view of regarding stone sculptures as mere decorative artifacts in Buddhist temples or in tombs, and introduces a modern perspective that focuses on our ancestors' wisdom and their philosophy of life.
Korean Stone Art Museum anticipates active communication with the public. Through various exhibitions and participation programs, visitors will be able to experience these precious stones that bear our ancestors' deepest wishes and desires. We aim to become an open museum that fulfills the function of fostering academic exchanges among people who are interested in stone art and contributes to the development and enrichment of our culture. Your continuous interest and support will help KOSA accomplish its missions successfully.
November, 2015
Korean Stone Art Foundation
Chairman